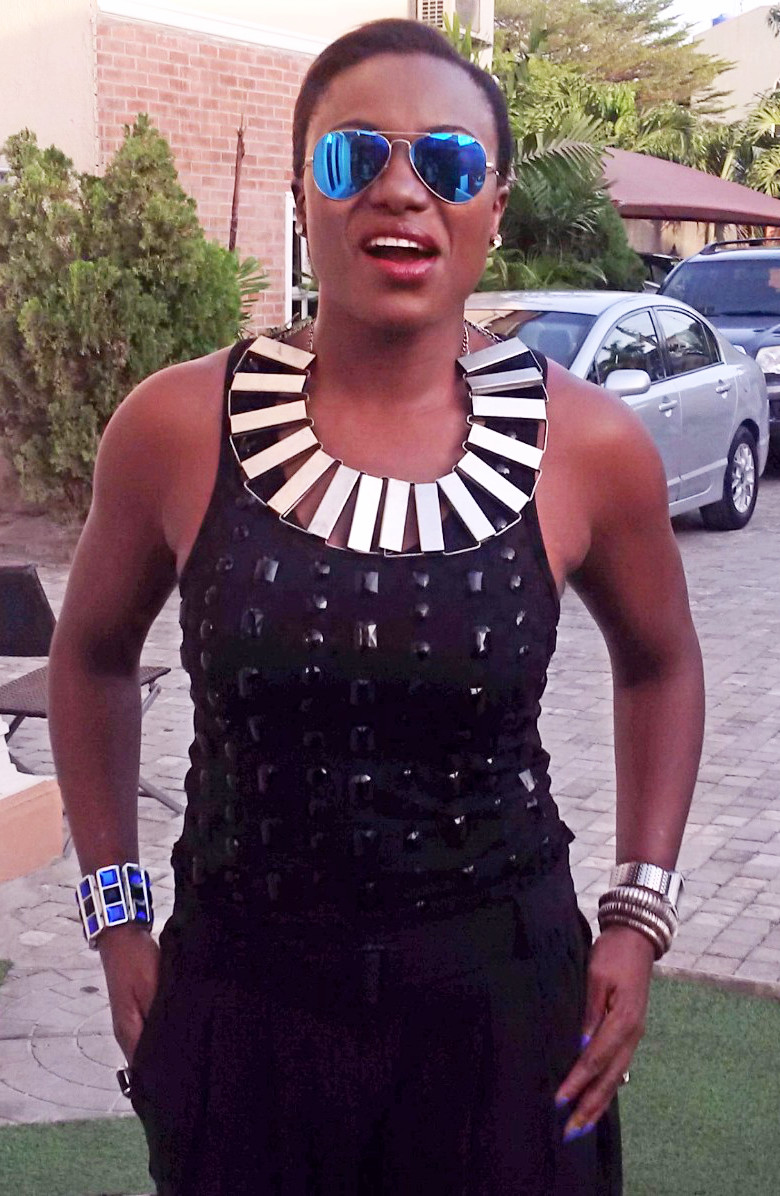 "When Donna approached me about writing the intro/bio for her website. I was equal parts nervous and honoured. The problem now became what to say, since she wears so many hats and has so much going on… Well, I hope this does her justice." – Bianca
Donna
Nigerian lawyer, poet, writer, motivational speaker, woman – all these describe Donna, but she is so much more. A champion of people's rights, Donna is a Humanivist™ who dances to the beats of her own drum. She doesn't conform, she doesn't compromise. A believer in every sense of the word: Christian, human….woman.
Her eclectic style is one of a kind, the Donna kind. 'It Girl' who knows It and IS It. Denim, Silk, Cotton, they conform to her, usual yet unusual. She lives and thinks in color and style.
With family Donna is called strong and dependable….also bull headed. She loves fiercely, and stans for her "people" with abandon. She is a wife, daughter, sister and niece and weaves into all parts of family effortlessly. With friendships Donna is an introverted extrovert. She has "crews" and only she can tell them apart.
A believer in justice, a defender of the vulnerable. She calls herself HUMANIVIST™ and why shouldn't she, she sees no other way than to be human. Humanitarian….humanist, HUMANIVIST™. She amplifies, she gives voice…she thinks. Cerebral, yet jovial. Steeped in self and essentially essential.
Donna is a crafter of words and an avid reader. She is a keeper of words: in sound and in stillness. Donna tells stories, crafts, flows…ultimate lyricist. Rapper, Poet, Griot. Words-Life.
Donna is Woman. Donna is THE POET.
Speaker
In her capacity as an Oil & Gas Lawyer, Donna has been opportuned to speak on pertinent topics in her field, both locally and internationally. A partner in one of Nigeria's top law firms Adepetun Caxton-Martins Agbor & Segun (ACA&S Law).
Described as having a distinct legal mind, over the years Donna has, spoken at, lectured, participated and moderated at numerous international and Nigerian seminars, conferences and lectures. For example, Donna facilitated and taught at the ESQ Oil and Gas Training School on "Oil and Gas Agreements: Structure" in 2014 as well as being a facilitator and teacher at the ESQ Oil and Gas Training School on "Oil and Gas Agreements: Drafting and Negotiations" in 2015.
In 2011 Donna was a Speaker at the "Legal Issues in Oil & Gas Conference" in London presenting on the "Local Content: Influencing Investment Decisions and Contracts in the Nigerian Oil and Gas Industry". Donna has also been a Moderator at the 18th, 21st and 22nd Africa Oil Week, Cape Town, South Africa in 2011, 2013, 2015 and 2016.
Poet
Since childhood, Donna has had an unwavering love for the arts, winning prizes in literature and fine arts in Secondary School. She started writing her thoughts at the young age of 13 and has not stopped since then. Donna's style of writing invokes a lot of imagery as she takes her audience on a vocal and imaginative journey through every poem she recites. She is often invited to recite poems written by other artistes who have favoured and enjoyed her creative style of delivery. Her vision is to deploy words into the conscious self of every human being; cause them to pause, reflect and adjust the decisions they make which impact on their lives and on the lives of the people around them.
Donna is a seasoned poet and has been ranked as the "queen of spoken word poetry in Nigeria" consistently through the years 2012 to 2015. In 2014 Donna was the only Nigerian and one of 11 women selected by ONE.ORG for the National Month of Poetry, on its "National Poetry Month: Uplifting Verses from 11 Strong Female Poets" alongside greats like Maya Angelou (of blessed memory) and Naomi Shihab. Donna was also among only 18 women selected (out of over 30 women interviewed) to feature in, and the only Nigerian selected to speak on, Google International's doodle in celebration of the International Women's Day, 2016.
Her debut Poetry album "Water for Roses" is available for purchase.
Mentor
Donna's heart is an open well – ever ready to share and counsel. She mentors young artistes, women and children. She has shared her art with children and adults alike. She believes in helping young lawyers understand the world of law and justice. She mentors many young men and women and frequently called upon to discuss life issues with fairness and balance which aids wounded hearts to healing.
Awards
She was described by the IFLR 1000, Energy and Infrastructure, 2014 as possessing "an excellent level of competence in oil and gas commercial law… top class". In further recognition of her excellent contributions to the energy sector over the years, Donna was recognised as a "Rising Star" by the IFLR 1000, Energy and Infrastructure in 2014, 2015 and 2016.
Currently the youngest recipient of the Yitzhak Rabin International Award for Excellence in Leadership in 2014, Donna was also ranked as a "Rising Star" by the IFLR 1000, Banking, Mergers/Acquisition and Project Finance in 2015.
She was awarded as one of the "Outstanding Professional of the Year" of the "40 Leading Lawyers Under 40" Awards from ESQ Legal Awards, 2016.